Canmore, Alberta
The cross-country skiing, snowshoeing & dog sledding center of Canada
Canmore lies at the foot of the spectacular, snow-capped Canadian Rockies and provides access to some of the wildest skiing in Western Canada. It is also situated at the gates of Canada's scenic Banff National Park. A short one hour drive from Calgary International Airport, Canmore offers an endless supply of winter adventures.
The area also offers some of the best cross-country skiing in Canada. Canmore is home to the Olympic Nordic Center, with over 100 kilometers (63 miles) of track-set trails at the center alone.There is also world-class cross-country skiing in the Spray Lakes Valley where the trail through the Rockies to Banff is a favorite.In Kananaskis Provincial Park there are additional trails for cross-country skiing and snowshoeing only 10 minutes from Canmore.
Canmore provides access to fantastic downhill skiing at the Olympic resort of Nakiska with great cruising and racing terrain. Fortress Mountain, the highest resort in the Canadian Rockies, is another skiing option. The area offers some of the best freestyle skiing in the Rockies. You can also ski Norquay in Banff, Sunshine Village, and Lake Louise. Be sure to try out the Kicking Horse Resort, the newest resort in the Rockies. The Canmore area is also a great place to try that Canadian classic, dog sledding, where riders can actually drive a dog sled or show shoe. Canmore also provides access to some of the best ice climbing in the world.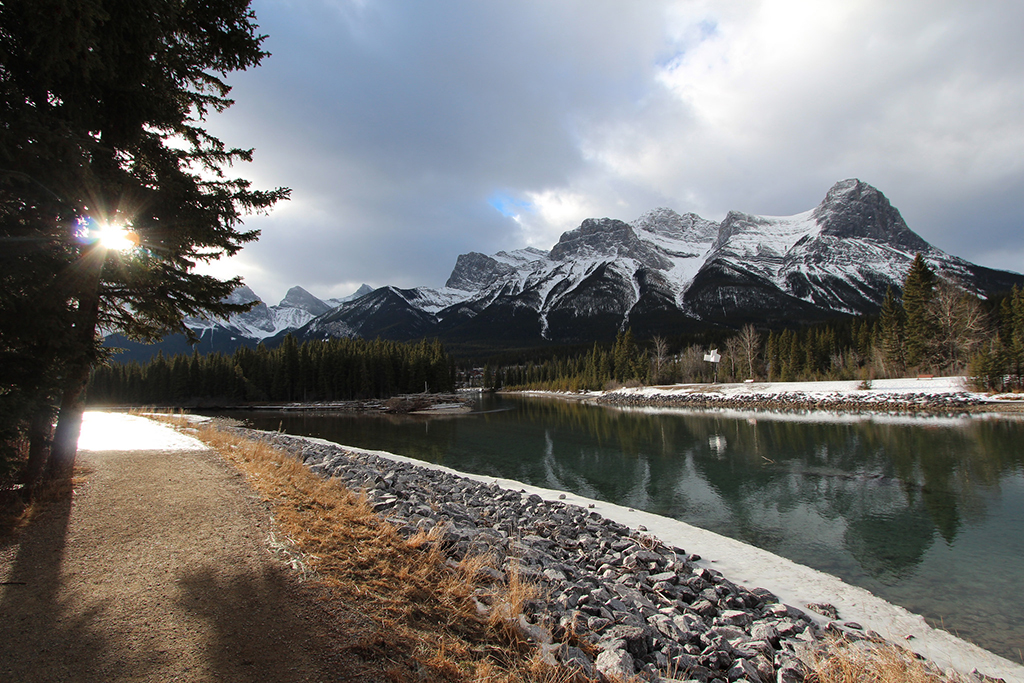 After all that Canadian outdoor adventure be sure to visit one of the many great restaurants in Canmore. Dinner at Murrieta's Westcoast Grill is a must. People drive from Calgary and Banff to enjoy fine dining and great affordable wines, and to listen to live music on the weekends. Restaurant menus range from French and Mediterranean cuisine to sushi and Ukrainian. Many bars in town offer a fantastic selection of beer and live music, as well.
Even a winter wonderland has its drawbacks though, if your passion is shopping you'll have to travel to Banff or Calgary, because shops in Canmore close early.
Canmore has an amazing selection of affordable luxury condo properties. Check out the Lodges at Canmore. This place is perfect for families or groups of singles with no bed sharing or sleeping on the sofa. The Lodges at Canmore offers tasty pre-prepared meals, wine, and beer that you can eat there or take back to your condo to enjoy in front of the fireplace. There is a shuttle service to all the ski resorts from the Lodges and the town of Canmore.